Dealership Inquiries
Thank you for your interest in a GarageFloorCoating.com dealership.
Due to the overwhelming success, GarageFloorCoating.com is pleased to announce that the company will award new dealers to highly qualified and motivated individuals who are ready for immediate business ownership and want to join a team of successful professionals.
Our dealers receive the most comprehensive in-house training and on-going support in the industry. Our superior product technology and process innovations constantly reinforce our dominant position in the concrete coatings industry.
Rivaling the most streamlined dealership models, we provide our partners with complete access to over 20 years of experience and complete technical and logistical support. As a result, our dealers have thrived and enjoy lucrative business ownership and personal satisfaction.
Below is an overview of the requirements for becoming a dealership and other important information.
ABOUT THE COMPANY
• Founded in Phoenix, AZ in 1996
• Established successful dealerships
• Licensed and certified in residential and commercial concrete
• Licensed and certified in residential and commercial specialty floor coatings
• Certified by the National Society of protective Coatings (SSPC)
• Firm-certified by the Environmental Protection Agency (EPA)
• ISO 9001:2015 certified (Quality Management Standard)
• A-plus rating with the Better Business Bureau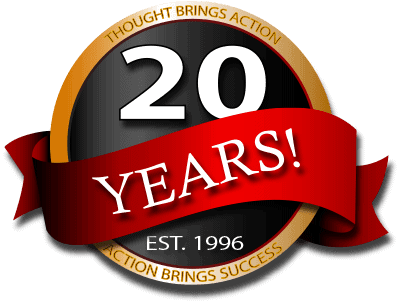 DEALERSHIP QUALIFICATIONS
• Reside in an area that is not currently serviced by one of our dealers
• Ready for business ownership immediately
• Eager to be trained and certified in our proven coating systems
• Entrepreneurial spirit and a positive attitude
DEALERSHIP PARTNERS
• Partner with the most experienced coatings company in the United States
• Verifiable lucrative business
• Benefit from 20 years of experience and proven success
• Extensive in-house and ongoing field training and support
• Eliminate the learning curve and quickly become the dominant company in your area
• No coatings experience necessary
• Fully electronic and proprietary written standard operating procedures
• Website and SEO development assistance
• Group buying power
• Brand recognition
• Advertising options
PATH TO DEALERSHIP
The steps to becoming a dealer are listed below:
Complete the questionnaire to the right
Upon submission of the questionnaire, a GFC representative will call you for initial introductions and a more detailed explanation of the business
Assuming you meet GFC's qualifications, travel to Arizona for a "Discovery Day" and take part in face-to-face meetings with GFC's corporate team.
As part of the Discovery Day, meet the President, tour headquarters, review investment costs, on-line tools and procedures, and review documentation requirements.
After returning home, complete and submit the final documentation
Upon approval, be awarded dealership rights and begin the process of starting your business.