EXPERT INSTALLATION OF HIGH-END INDUSTRIAL EPOXY FLOORING
Scottsdale, AZ
We serve all of Scottsdale, including the subdivisions of Troon, McCormick Ranch, Desert Mountain, The Boulders, Mirabel, Pinnacle Peak, Greyhawk, Kierland, Gainey Ranch, and Hidden Hills.
Call 602-579-2628 today for your free, no-obligation quote.
RESIDENTIAL
•
COMMERCIAL
•
RETAIL
Need a concrete floor coating?
Watch
concrete preparation

and

coating installation

done right.

See our process by clicking the video below

.
Our
epoxy flooring systems

come in a variety of colors, styles and pricing options.

Click the video below for ideas

.
At Garage Floor Coatings in Scottsdale, we offer the highest-grade two-component epoxy flooring, polyurethane and polyurea-polyaspartic floor coating systems in a variety of colors, styles and pricing options. These epoxy, polyurethane, polyurea-polyaspartic systems can be installed on garage floors, patios, walkways and driveways, basements and warehouses, and in any retail or commercial space.
Ask us about our stunning, full-chip mineral mica epoxy, polyurea-polyaspartic coating systems…Earth Effects, Bagari SE and Vintage Mica…that use our one-of-a-kind mica media chip blends. These floors sparkle, amplifying the light in your garage, without actually having to add additional lights.
So Many Benefits
What makes our professionally installed epoxy, polyurethane and polyurea-polyaspartic flooring a great option? Besides the beauty, our floor coatings are moisture-resistant and super durable, resisting impacts, chipping and scratching. They also provide extreme chemical and stain resistance. As a garage floor coating, oil, brake fluid, anti-freeze, dust, grime and other chemicals can be wiped up quickly and easily. Such low maintenance…just a little soap and water is all you need. No stains, no pains. Worried about slippage? That's easy. We just add a little anti-skid to the topcoat and "voila"…a skid-resistant surface.
In addition, our proprietary epoxy, polyurethane and polyurea-polyaspartic products and installation techniques allow homeowners to choose from a near limitless option of coating system colors, patterns and textures. The result? A garage, patio, walkway, driveway, or any other space, that's finally worthy of the rest of the house. And it'll help the resale value of your home too.
Conceals Damaged Concrete & Minimizes Dust
Our epoxy, polyurethane and polyurea-polyaspartic coating systems are also used to conceal minor and major concrete imperfections such as surface cracks, efflorescence, pitting and breaks…and once applied, these systems provide anti-dust properties. Most dust in garages originates from the cement floor itself! It circulates in the garage collecting on cars, tool benches and storage items, and is tracked into your house, causing air quality issues. Our flooring will put an end to this! With a clean and easy-to-maintain space, your garage can double as a home office, home gym, man cave or she-shed.
Relax and Enjoy
Just choose your preferred coating system and we'll handle the rest. We're committed to customer satisfaction and the highest quality service possible. Beginning with the design and throughout installation, we guarantee a worry-free process. All you need to do is relax and enjoy your newly transformed epoxy-coated concrete floor.
So don't hesitate, contact us today for a free quote. The best epoxy, polyurethane and polyurea-polyaspartic garage floor coating company is just a CLICK or phone call away.
Scottsdale Service Locations
We Install Cabinets Too
In addition to epoxy coatings, we offer commercial grade cabinetry with heavy-duty hardware and outstanding weight capacity. Our cabinets can be customized to fit any space while accenting your floor coating. Because the garage is used and abused more than any other room, our cabinets are built to last for years to come. And like our epoxy flooring, they're available in a myriad of color options. We design your garage with your intended use and preferences in mind…making sure that your garage is YOUR garage.
We completely understand if you want to seek out other bids before making your decision to proceed with a floor coating installation. But before you do, click on our
"10 IMPORTANT QUESTIONS"
brochure. It provides the questions you need to ask every contractor during the bidding process. It'll help you separate the real professionals from the amateurs.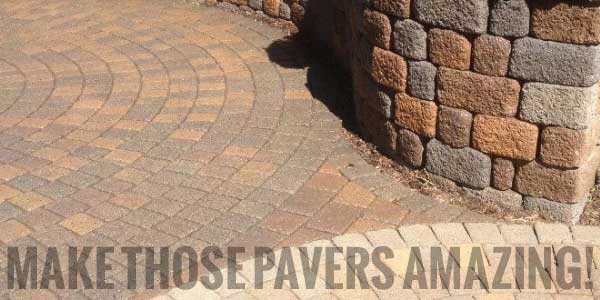 Got Pavers?
We offer the highest-end commercial-grade paver sealer on the market today. If you are looking to bring the beauty back to your pavers without the hassle of re-sealing every year, our Poly Enhance clear sealing and staining system is your answer. We apply our revolutionary Poly Enhance technology to concrete, paver stone, stamped concrete and exposed aggregate. Ask us about this revolutionary sealant now!
Think outside the garage! Our proprietary industrial-grade concrete sealer brings the life back to a wide array of surfaces including concrete, stamped and decorative concrete, pavers, brick and exposed aggregate. Say goodbye to the six-month to one-year life span of every other sealer on the market and say hello to years of beauty and protection. Our sealing and staining coating systems enrich substrate color intensity, prevent moisture infiltration, protect against weathering and best of all, they simplify maintenance. And the bonus? Relative to other two-component epoxy, polyurea or polyaspartic coating systems, sealing is the least expensive system to install. Our two-component, tint-able sealer is the #1 choice in the garage floor coatings industry. Harsh chemicals and UV exposure don't stand a chance against this revolutionary product.