Concrete Sealing & Concrete Staining
Does your home have a concrete garage, driveway or patio? What about pavers, exposed aggregate or brick? Are they dull, dirty, weathered and in dire need of a make-over? There's a simple solution: concrete sealing and concrete staining.
Aesthetics & Maintenance
Let's face it; "weathered" isn't an attractive look. It means that sun, rain, freeze-and-thaw, and whatever else Mother Nature has thrown your way, has eroded the substrate. But worse, weathered substrates make cleaning so much harder. Scoured and pitted substrates readily hold onto dirt, dust and grime.
Because you're a proud home owner, you might be spending your weekends cleaning, scrubbing or even re-sealing…yet again. Why bother? If you have concrete, stamped concrete, paver stone, brick or exposed aggregate that's starting to look weathered or "faded"…or just needs protection…then clear sealing is the solution.
These systems enrich substrate color intensity, prevent moisture infiltration, protect against weathering and best of all, they simplify maintenance. And the bonus? Relative to other two-component epoxy, polyurea or polyaspartic coatings systems, sealing is the least expensive system to have installed.
GarageFloorCoating.com's Poly Enhance Concrete Seal & Stain
GarageFloorCoating.com's (https://www.garagefloorcoating.com/) clear sealing and staining coating systems involve two or more coats of our clear Poly Enhance. This industrial, 2-component, moisture-mitigating, UV-stable and chemically-resistant coating acts like a sealer but it's not what you'd find in your local hardware store. It's far better and lasts longer, preventing the need to re-seal year-after-year. It can be used to beautify and protect multiple substrates including concrete, decorative or stamped concrete, pavers, exposed aggregate and brick.
What's the Difference between Clear Sealing and Stained Sealing?
Like clear sealing, our stained sealing system also restores weathered or "faded" substrates. The difference is that stained sealing systems are used when a customer requests that the substrate is of a specific color.
To do this, we simply add a pigment to the clear Poly Enhance mixture (and we have several color options). Otherwise, the preparation and application of the Poly Enhance stained sealer is similar to clear sealing.
Check out our slick for photos of our installed sealing systems here.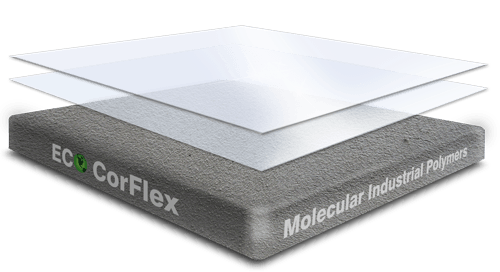 Industrial Strength
Concrete
Sealer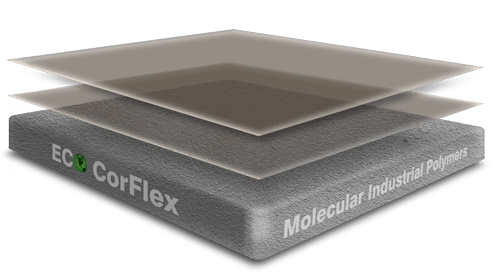 Industrial Strength
Concrete
Stain
What Makes our Clear Sealing System Special?
Poly Enhance is commercial grade and of far higher quality than off-the-shelf, do-it-yourself sealers you find in local hardware stores.
Once installed, Poly Enhance negates hours of weekend maintenance, prevents infiltration of moisture (a concrete killer, by the way), blocks the penetration of stains, oil and other contaminants, enriches color intensity, and protects your substrate from abrasion and wear…for years to come. Those second-rate home hardware products just can't compete. Use them and you'll find yourself re-sealing year after year.
Our proprietary Poly Enhance clear seal and stained seal coating systems can be used to inexpensively protect multiple surfaces.
Benefits include:
• Clear or stained sealing options
• Moisture mitigating
• Chemical & stain resistance
• Abrasion and wear resistance
• Extreme UV stability
• Extreme chemical stability
• Impermeability ("densifier")
• Color enhancement
• Reduced re-applications
• Calcium chloride (salt) resistance
• Inexpensive relative to other 2-component systems
Get a Free, No-Obligation Quote
Does your garage, driveway or patio concrete, pavers, exposed aggregate or brick need a make-over? If they do, call us at 877-324-2628 to request a free, no-obligation quote. Our experts will install a clear sealing or stained sealing system you'll get to enjoy for years and years.
The Wrap
With over 60,000,000 square feet of coating experience and a reputation for total customer satisfaction, superior workmanship and highly developed production techniques, GarageFloorCoating.com is a national forerunner in the booming garage floor coatings enhancement market. The company is widely recognized for pioneering and perfecting the art of epoxy, polyurethane, polyurea and polyaspartic floor coatings. Call us at 877-324-2628 or click here to find a dealer or franchise near you.