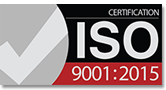 Eco‐CorFlex Achieves Certification to ISO 9001:2008New certification adds to quality and enhanced collaboration to business processes Boxborough, MA —Intertek, a leading provider of quality and safety solutions serving a wide range of industries worldwide, announced that it has certified Eco‐CorFlex's quality management system to ISO 9001:2008. Through this certification, Eco‐CorFlex can better accomplish improved business process management and enhanced quality control.
Garage Floor Coatings – Going Green
[Phoenix, AZ]: Robert Hanson, General Manager of Garage Floor Coating.com announced today that the company is achieving tremendous success with their latest product developments, 100% Solids Poly-Hybrid concrete floor coating products that emit zero VOCs (Volatile Organic Compounds), classifying them as "Green" environmentally friendly products. Read More…

Garage Floor Coating Dealership Opportunity
Dear Entrepreneur,
With the downturn in the economy over a year ago, the country and much of the world is experiencing some of the roughest economic times in history. During this time, Garage Floor Coating.com has proven to be very resilient and has experienced rapid growth. Read More…
U.S. Local Business Association's Award Plaque Honors the Achievement
WASHINGTON D.C., April 4, 2008 – Garage Floor Coating.Com has been selected for the 2008 Best of Plano Award in the Production Painting category by the U.S. Local Business Association (USLBA).
The US Local Business Association (USLBA) "Best of Local Business" Award Program recognizes outstanding local businesses throughout the country. Read More…
Superior Garage Floor Coating System
Concrete coating expert Robert Hanson of Garage Floor Coating.com cautions consumers and coating companies about quick cure one day coating systems. Commenting on a recent article in Residential Concrete Magazine that reports contractors are discovering that polyaspartic polyurea quick cure systems increase profits and are good for the customer, Robert Hanson, Founder of Garage Floor Coating.com warns that polyaspartic polyurea one-day-systems are a "recipe for disaster." Read More…
Comments on Home Depot Report
Garage Floor Coating Franchise and Distributor Opportunities
November 29, 2007 – Garage Floor Coating.com founder Robert Hanson believes that garage renovation will continue to be strong despite a recent Reuters report regarding Home Depot that blames the slumping U.S. housing market for its 27 percent drop in third-quarter profit. Read More…