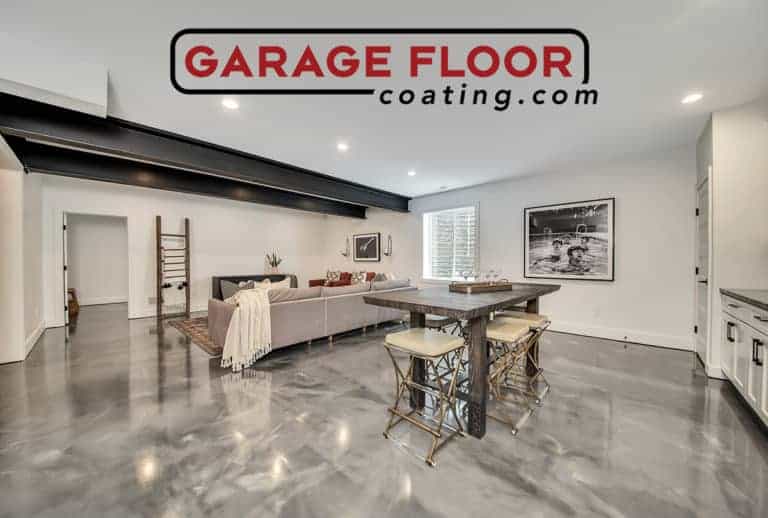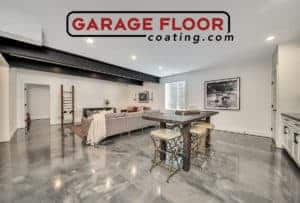 Epoxy Flooring
Do you have any special occasions on the horizon? Maybe a birthday or anniversary? Are you looking for that singular gift for someone who has everything? Well go big or go home. Get your significant other a whole new space with installed epoxy flooring.
Convert your garage or basement into a man-cave, she-shed, workout room, game room or home office. Create a fun and relaxing space where your spouse can do as he or she pleases. A place to be alone, hang with friends, watch sports on the big screen, exercise, or indulge in favorite hobbies.
Ready? Start planning now.
Transform Your Space
Any room can be transformed, but because garages and basements tend to be so ugly, these are logical spaces to start. Because the stained, cracked concrete or old carpeting are so characteristic, few people want to spend time here. But by transforming your garage or basement into a comfortable, warm and inviting room, you'll increase your home's livable space while increasing its equity too!
Start with the Floor
Installation of epoxy flooring is the first step in turning your garage or basement into a true extension of the home. You may remember the old gray epoxy flooring back in the day? Well, epoxy flooring has come a long way. Now there's an unlimited selection of floor styles and colors to choose from.
Choosing Your Flooring System
Epoxy flooring systems tend to fall into 1 of 3 categories. They're either: (a) solid color, (b) partially "chipped", or (c) fully "chipped". Although the classic, solid-color floor coating systems are still available, "chipped" epoxy flooring is the most popular. In "chipped" systems, thermoplastic (also called PVA) or mineral mica flakes are broadcast into the epoxy to provide added color and contrast. The result is a textured, visually stunning and super durable floor.
Check out our partially chipped epoxy flooring systems called Diamond Effects and a few or our fully chipped systems: Bagari SE and Vintage Mica.
Once you've selected your style and color, installation of the epoxy flooring will only take a few days.
How Durable will the Floor Coating Be?
In reality, epoxy flooring is actually multiple layers of one or more floor coating products. These products may include an epoxy, polyaspartic or polyurea used in combination, topped by one or more clear coats. Add chips as another layer if you've selected a "chipped" system.
Solid-color and partially "chipped" epoxy, polyaspartic-polyurea flooring are approximately 15-20+ mils in thickness. A fully "chipped" epoxy coating is greater than 35 mils in thickness. The higher the millage the more durable the coating will be.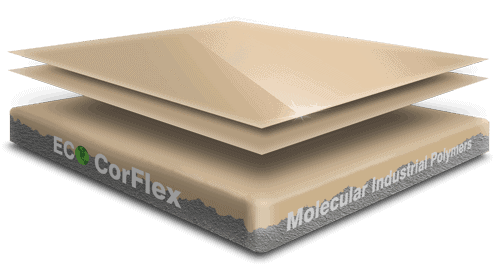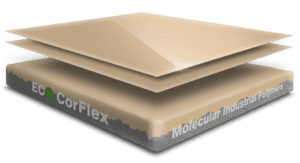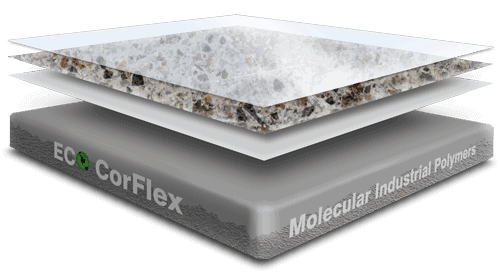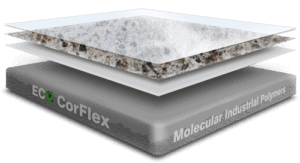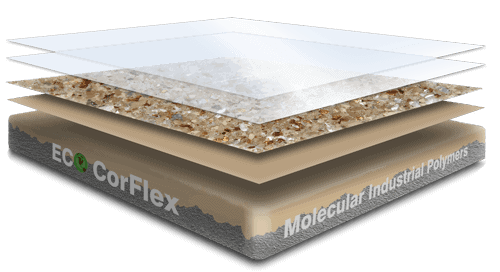 Why Are There So Many Products?
It is important to understand that any one coating system is not fit for use in all spaces. The coating system selected for installation (and more importantly, the coating products – epoxies, polyureas or polyaspartics – used within the system) depend upon multiple factors specific to the space and substrate being coated!
Factors to be considered include: exposure to ultraviolet light (driveways), exposure to chemical stains (garages), aesthetics, odor sensitivity (basements), return to service duration…and of course…cost. So the type of epoxy flooring system installed should only be determined together by the customer and professional installer following a thorough evaluation of the space to be coated.
Concrete Preparation
After deciding on a specific coating system, color and style, the concrete substrate must be properly assessed and prepared. This step is important to ensure: (i) the correct primer coat is used, and (ii) the applied coating adheres to the substrate.
Concrete assessment must include: (i) a moisture assessment to determine percent moisture content of the substrate, (ii) a test to determine what coating, if any, exists over the space to be coated (e.g., a sealer or pigmented coating), and (iii) an assessment of existing contaminants in the concrete that would affect the look of the finished system.
Grinding
Once these assessments are complete, final preparation of the substrate may begin. Typically this involves grinding using powerful diamond grinders. The intent here is to produce a "profile" in the substrate that enables proper binding of the primer coat. An insufficient "profile" will lead to poor adhesion and lead to peeling over time. Note that with high-end vacuum attachments, you can grind indoors or out with little to no dust.
Final Installation
Once substrate preparation is complete, only then does the application of coating products begin. This involves application of a primer coat (i.e., the product used depends upon the results of the moisture assessment) and a subsequent color coat.
In chipped systems, PVA or mica chips are "broadcast" into the color coat and are topped with one or more clear coats. As stated earlier, the choice of coating products…the choice of primer coat, color coat(s), and topcoat(s)… are specific to the space and substrate being coated.
A space that is exposed to the sun or chemical staining (car oil, tires) will require the application of a different set of coating products than a space that is not exposed. Indoor spaces like basements require the use of low-odor products. High traffic areas (hotel lobbies) require coating products with fast cure rates. Once again, these decisions need to be assessed and determined well before the first coat is ever applied.
Final Touches
Once installation of the epoxy flooring is complete, you can choose to add inexpensive drywall, paint, lighting or heating to fine tune the space. But that's really not necessary. The new flooring with a little furniture…a comfortable sofa, a hammock or a lounge chair, and maybe a wall-mounted TV, is all it takes.
Whether it's a man cave, she-shed, workout room, game room or home office, your garage and basement have unlimited potential as extra rooms.
The Wrap
Give the perfect gift by talking to an authorized GarageFloorCoating.com epoxy flooring specialist. All you need to do is choose your price range and style and let us do the rest. You can find an authorized dealer near you by going to www.garagefloorcoating.com. The perfect gift is but a click away.