Polyurea Polyaspartic One-Day Coating Systems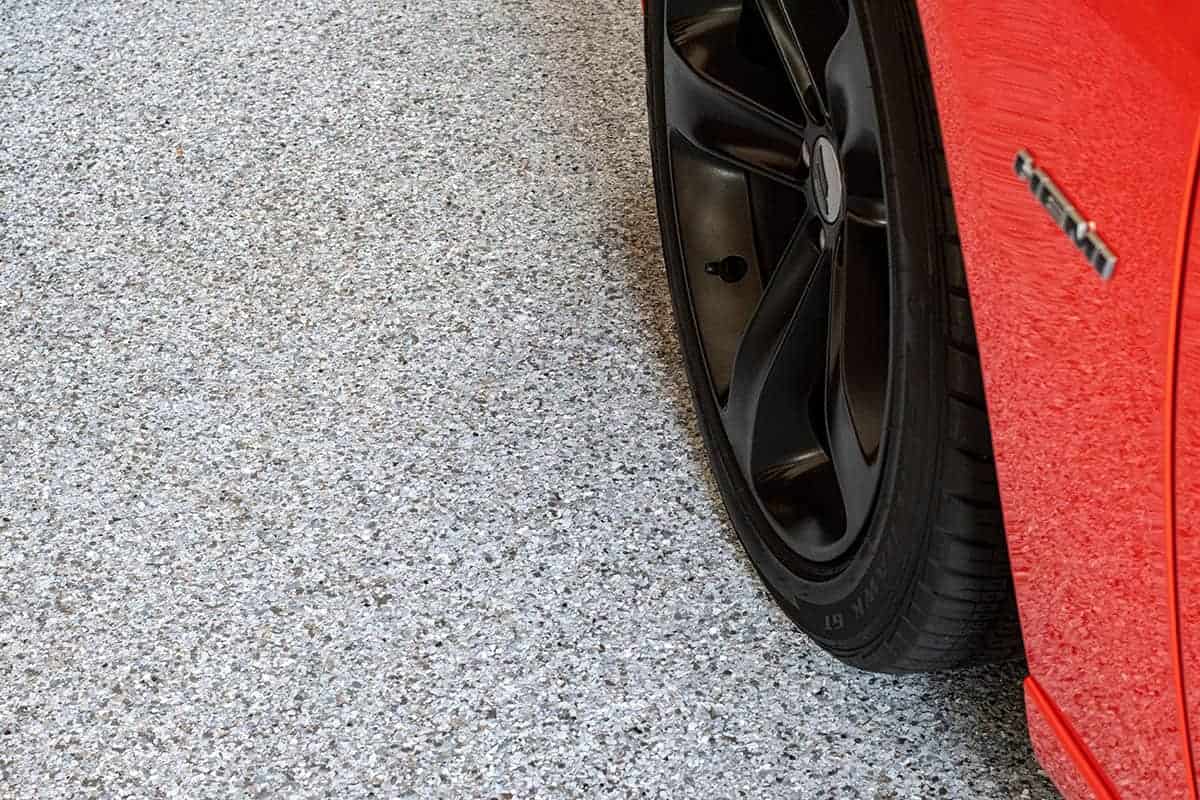 With all the options available for coating your garage, one option that has created quite a buzz in the industry is polyurea polyaspartic floor coatings. This relatively new coating has become a favorite of installers as an alternative to epoxy. The fast-cure capability of polyurea polyaspartic coatings is being advertised as a panacea and has lead to the mass-marketing of "1-day coating" systems. However, it's also created some confusion for homeowners in the process.
So if a polyurea polyaspartic isn't an epoxy, what is it exactly? And why would you want it on your garage floor? Why are coating companies pushing polyurea polyaspartic floor coatings so hard? We'll get to the nitty-gritty and explain why.
What are Polyurea Polyaspartic Coatings?
What's a polyurea? Polyurea is a subgroup of polyurethane. Like epoxy, it's a 2-component product (Part A and Part B). When the two parts are mixed, they quickly catalyze ("cure") and produce a mixture that becomes very hard, very quickly. The mixture has low to no volatile organic compounds (VOC's) and is more flexible than epoxy. Because of its extremely fast cure rate (less than 5 seconds) and incredible hardness (less than 5 minutes), most polyureas require specialized equipment for application.
What's a polyaspartic? Bayer Material Science describes it as follows: "By definition, a polyaspartic polymer is an aliphatic polyurea because it is the reaction of an aliphatic polyisocyanate with an aliphatic diamine – the polyaspartic ester". Yikes! A simpler explanation is that a polyaspartic is a polyurea with a slowed-down cure rate. The slowed cure rate allows trained applicators to apply polyaspartics in a more traditional (less hurried) manner.
In a nutshell, all polyaspartics are a polyurea (…but not all polyureas are a polyaspartic). What this means for the homeowner is that when you see a garage floor coating or kit being advertised as a polyurea or a polyurea polyaspartic, it likely some form of polyaspartic coating (that is, it's a "slowed down" version of a polyurea).
Benefits of Polyurea Polyaspartic Coatings
The two biggest advantages of a polyurea polyaspartic garage floor coating are temperature and time. Unlike epoxy, a polyurea polyaspartic coating can be applied in temperatures as low as -30°F and as high as 140°F. No waiting until spring or summer to coat your garage floor if you live in a colder climate. In addition, a polyurea polyaspartic coating system, under certain conditions, can be applied in 1-day with a "return-to-use" the following day! This eliminates the 3-5 day waiting periods required with epoxy.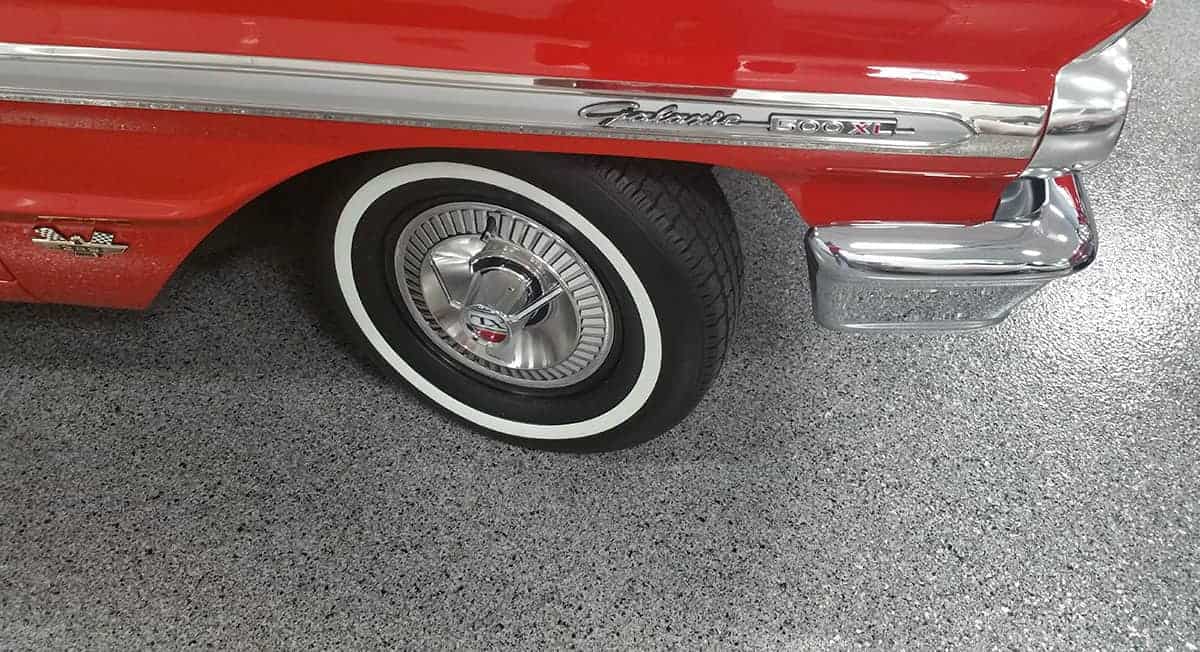 Other benefits of a polyurea polyaspartic floor coating include:
• 100% UV stable (no more yellowing!)
• Crystal clear finish that repels moisture
• High gloss finish
• High abrasion and scratch resistance
• High stain and chemical resistance
• High tolerance to heat (hot-tire pick up is not an issue)
• Low or no VOC's
• Flexible, higher-impact resistance
• Coating penetrates into the concrete for a strong bond.
Buyer Beware
Though a polyurea polyaspartic flooring system does have its benefits, like all great things, there are factors that need to be considered. Many coating companies will try and tell you that polyurea polyaspartic coatings are the best and only system needed. This is not always the case depending on a variety of factors.
One factor is that not all concrete cures the same. It differs across the nation and leads to variations in concrete porosity and moisture transmission. Polyurea polyaspartics are not the best systems to install over highly porous concrete with high moisture transmission.
Why? Because polyurea polyaspartics are not moisture mitigating! Moisture transmitting through the concrete gets trapped under the coating and causes it to delaminate (peel). To ensure we select the proper coating type, GarageFloorCoating.com tests the moisture and porosity of all concrete before coating to ensure that the right coating system is installed.
If your installer suggests a "1-day" polyurea polyaspartic without first assessing your concrete flooring, let the buyer beware!
The Wrap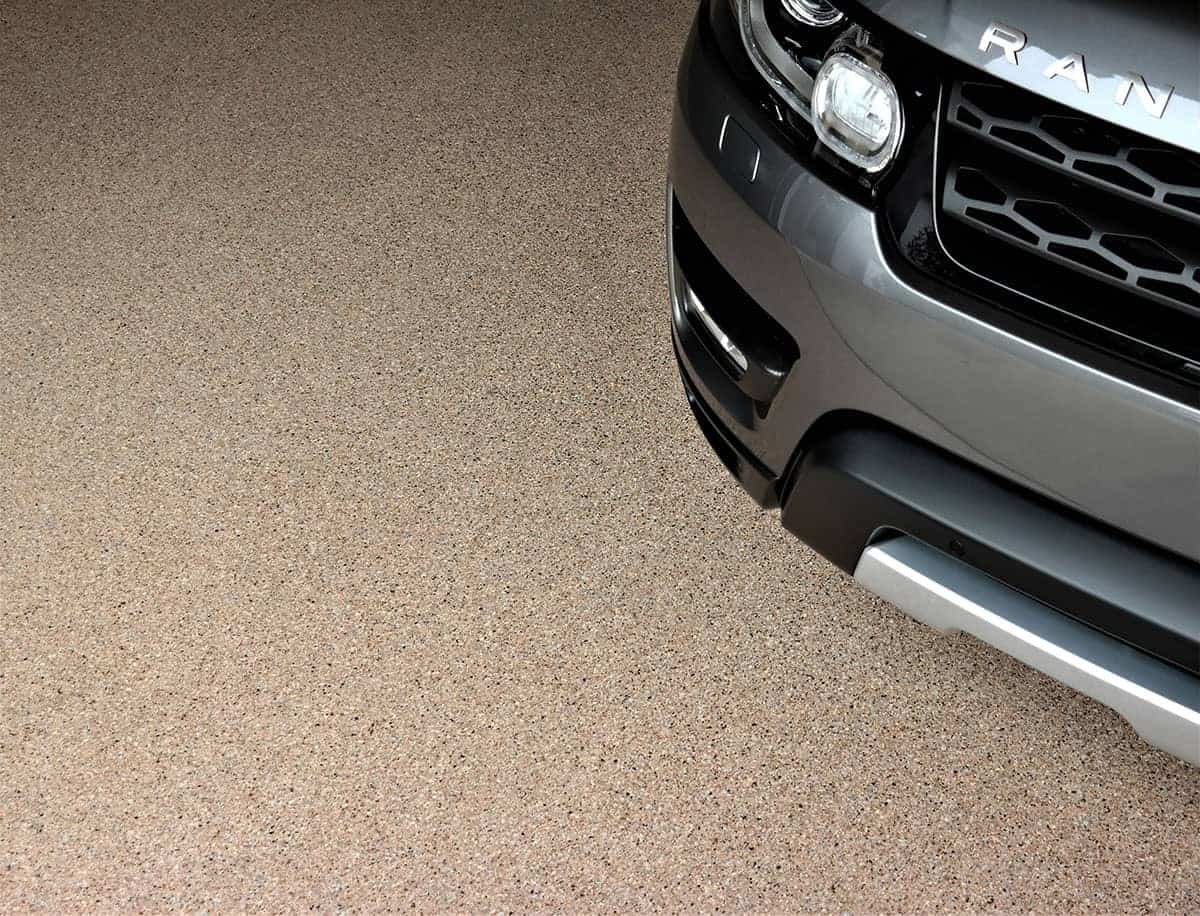 Being "wet behind the ears" is an idiom that refers to a person's inexperience or naiveté. In the coatings business, this isn't a good thing. As an experienced floor coating company in a vastly overcrowded market, GarageFloorCoating.com has come across many contractors and well- intentioned DIY applicators that would qualify…the former hyping "1-day polyurea systems" and the latter using hardware store "do-it-yourself (DIY)" kits.
Yes, polyurea polyaspartic floor coatings can, under the perfect conditions, be a 1-day flooring system as they are so enthusiastically touted. But just make sure your installer tests moisture and porosity before he/she sells you a 1-day polyurea polyaspartic coating system.