High-quality concrete preparation requires meticulous attention to damaged concrete. This includes the repair of hairline cracks, spalling, minor indentations ("pitting") and major cracks. Because just as in painting, application of epoxy, polyurea and polyaspartic floor coatings is as much about preparation as it is about application. The time spent on these issues will significantly enhance the final appearance of your installed floor coating.
With Damaged Concrete, Size Matters
Concrete repairs vary considerably from job to job. But as a general rule, the more northern the state, the greater the potential for damage. Winter's freeze-and-thaw can take its toll on the best laid concrete. Typically, small cracks, saw cuts and tool joints are relatively easy to fix. But large cracks and widespread surface damage to concrete can be more complex. The old adage "size matters" applies when it comes to damaged concrete.
Hairline Cracks
Once the epoxy primer coat has been applied, small hairline concrete cracks (smaller than the width of dime) require a little elastomeric sealant and a quick scrape with a putty knife. Presto, you're done!
Saw Cuts & Tool Joints
As with hairline cracks, saw cuts and tool joints, often seen in exterior concrete and garages, can also be "repaired" with an elastomeric sealant. Saw cuts and tool joints are cuts in the concrete that provide "planes of weakness". Planes of weakness allow for concrete drying and temperature shrinkage and prevent the formation of random cracks in the concrete slab.
Isolation Joints
Isolation joints are separations that allow adjacent slabs of concrete to move freely where the vertical wall meets the horizontal floor. These joints can also be repaired with an elastomeric sealant. However, isolation joints can be large and may require the addition of one or more backer rods before filling the space with the latex caulk. Never, under any circumstances, is it acceptable to apply excessive sealant to fill large concrete gaps.
Extensively Damaged Concrete: General Rules
It should be clear at this point that repairs to large cracks (cracks exceeding the width of a dime, large concrete indentations, broken concrete edges), are a very different animal. If you attempt to repair these problems with an elastomeric sealant alone, you'll be back for repairs.
These issues require the preparation and application of more complex repair mixtures. A quick-cure polyaspartic-polyurea, lightweight compound, and solvent mixture of varying ratios will work. For vertical damage and broken concrete, switch-out the lightweight compound for walnut shell to produce a wet "peanut butter-like" consistency. Or use a polymer-modified cement like Duracuire FC Concrete Patch. Either method allows the mixture to stick to the vertical substrate or broken edge.
And for significant large-scale damage on a horizontal substrate, preparation and application of 3-component cementitious mixtures may be required.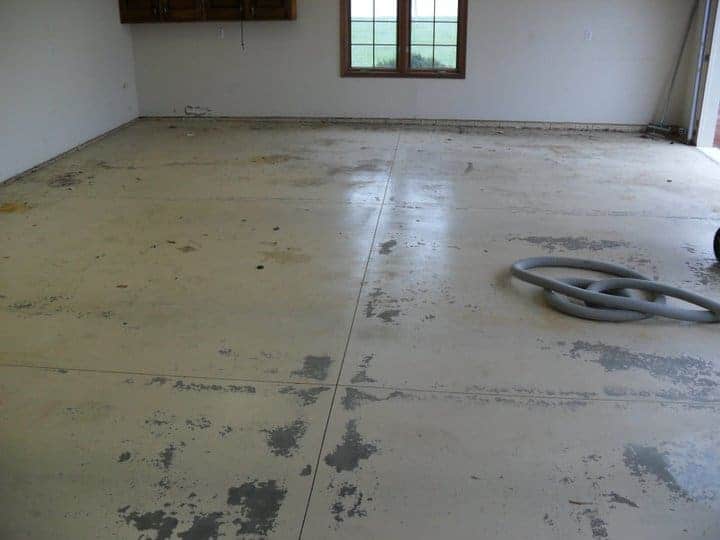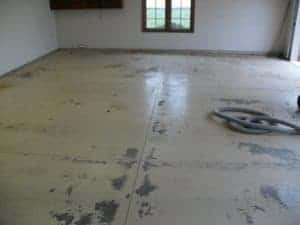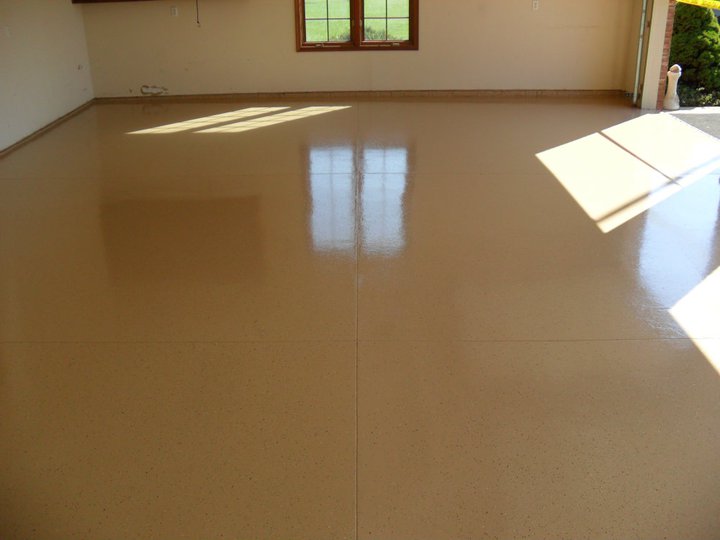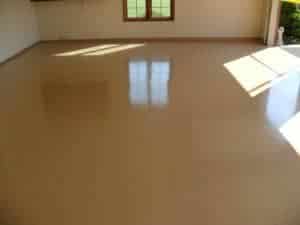 The Wrap
Proper concrete preparation includes the repair of damaged concrete. This can be simple in the case of hairline cracks or complex in the case of major concrete damage. Proper repairs will determine whether your installed epoxy, polyurea-polyaspartic flooring is beautiful, functional and durable…or not! All this to say, and this is a common theme, don't be enticed by your hardware store DIY kits or inexperienced "contractors". Leave these jobs to the professionals.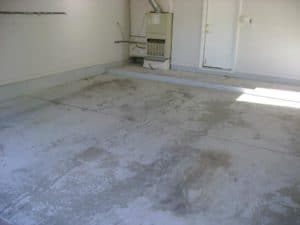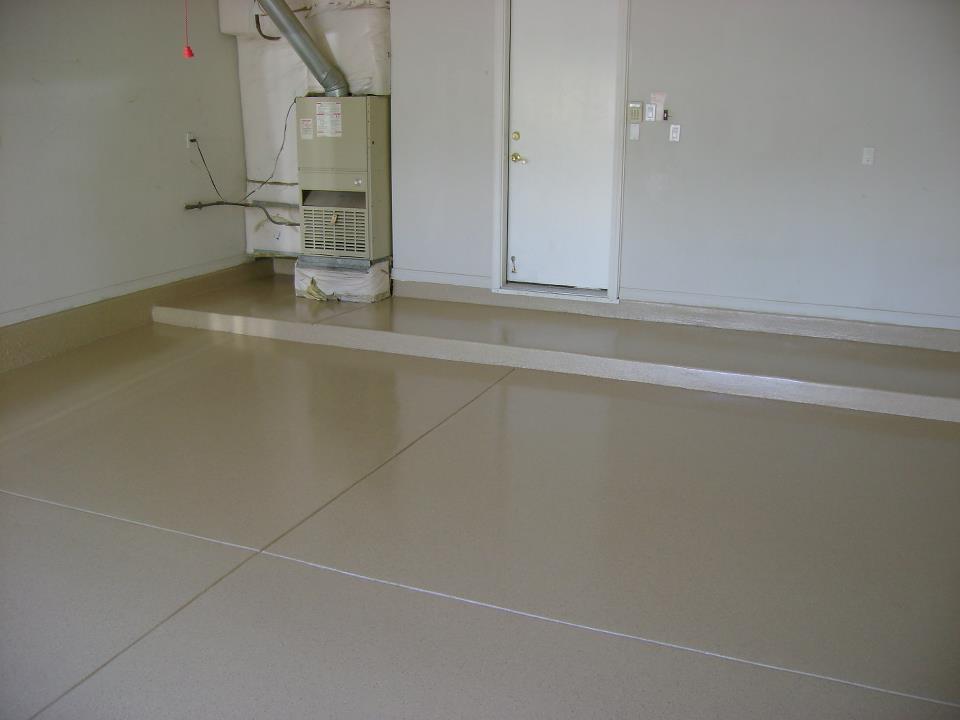 Image credit for header – https://jooinn.com/cracked-concrete-3.html