So you've made the decision to coat your garage floor, patio, basement or driveway. And you've made the smart decision to have a professional installer do the job. But now how do you pick a great floor coating company?
Arm Yourself with the Right Questions
The best way to pick a great floor coating company is to arm yourself with the right questions. So before requesting a quote from your bidding contractor, ask him/her the following:
May I see the safety and technical data sheets?
Professional-grade products are essential. Safety Data Sheets (SDS) and Technical Data Sheets (TDS) are industry-required documents that describe the characteristics of the product. Beware of any contractor that will not willingly give you them.
Are you certified to apply these coatings?
Proper application of coating products requires well-trained applicators…well-trained in concrete preparation and application techniques. If they say they're certified, ask to see the certification as evidence of training.
What is the level of VOCs in your products?
Today's premium coatings are more environmentally-friendly. Unfortunately, many companies still use older products that have high volatile organic compound (VOC) levels. Make sure the contractor you choose uses products that have been rated as "zero" or "low VOC". You should find this information on the TDS. A low-VOC product is typically less than 50 grams per liter. Additionally, a zero-VOC product has fewer than 5 grams per liter.
Can you do a 1-day installation?
The correct answer to this question is: "It depends on your concrete's moisture content." Avoid companies that guarantee a 1-day installation before testing your concrete for moisture. The moisture content of a concrete slab can vary widely from home to home. There are many products on the market that allow for "1-day polyaspartic" installations. But if moisture content is above 1%,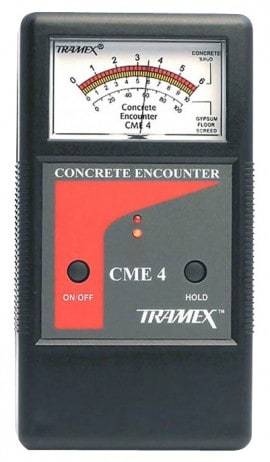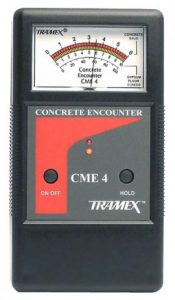 applying these products can lead to blistering and bubbling.
How do you test for moisture on the subfloor?
First, make sure your contractor tests for moisture! If they don't, find someone else. Next, ask "What brand of moisture meter do you use?" Make sure the contractor uses a Tramex brand moisture meter. The National Society for Protective Coatings recommends this device for accuracy.
Do you use a polyurethane coat?
This question let's you know if the contractor knows the various coating product types. Polyurethane should not be used as a topcoat in a garage – ever. Hot tires, brake fluid and motor oil can permanently stain a polyurethane topcoat. As well, polyurethane is flammable and should never be used as a topcoat near gas water-heating elements.
How do you handle existing cracks in the concrete?
Basically, there are two types of concrete. Concrete that is cracked and concrete that is going to crack. Look for firms that use an "elastomeric" product for crack repairs. These provide a flexible surface on which to apply the floor coating. Without elastomeric crack treatments, you're setting yourself up for continued cosmetic issues in the future.
What is your warranty?
Finally, make sure you compare warranties between the contractors you interview to finish your garage floor. You want to enjoy the results for many years to come!
Picking a Great Floor Coating Company: The Wrap
You can print our "Here are 10 Important Questions" brochure by clicking this link: 10-Important Questions
Looking to pick a great floor coating company? Talk to an authorized GarageFloorCoating.com flooring specialist. You can find an authorized dealer or franchise near you by going to www.garagefloorcoating.com. Use our "Find a Location Near You" locator at the top right of our Home page.

Image credit for moisture meter – https://www.walmart.ca/en/ip/Tramex-CME4-Concrete-Moisture-Detector/PRD5KAGWXYEA3ST