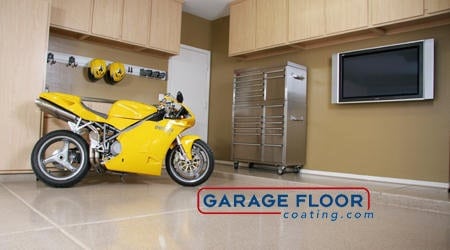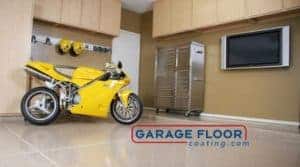 You've heard the festive holiday music in the cafes and retail stores. Yes, it's that time of year. Bet your wondering what gift you should get your significant other this holiday season? Maybe another sweater, lounge pants, a wallet…more tools? Why not get him something he'd really love…like a man cave!
A Man Cave is a Perfect Gift
A man cave, or "mantuary", is a space where your significant other can do as he pleases. It's a place to be alone or to hang out with friends. A space to retreat to watch sports on the big screen TV, play video games, or indulge in favorite hobbies.
Because basements and garages can be ugly, these are logical spaces to convert into man caves. Particularly garages, with dirty, stained and cracked concrete, it's just not a space anyone would want to spend time. But what if you could have the space transformed into a comfortable, warm and inviting "mantuary".
Now that's the perfect gift!
Building a Man Cave: Here's How
The first and most important step is to fix that floor. Installation of stunning, man-resistant epoxy flooring is the first step in turning your garage into a true extension of the home. There's an unlimited selection of epoxy coating styles and colors to choose from. Epoxy flooring can be a classic solid color ("seamless"), PVA- or mica-infused, or trendy designer metallic. Is football, basketball, baseball or hockey his passion? You can even select epoxy flooring that's "chipped" with the colors of his favorite sports team.
Installation of epoxy flooring takes only a few days. Even one-day applications are possible given the right conditions. Once installed, he can choose to add inexpensive drywall, paint, lighting, or heating to fine tune the space. But that's really not necessary. The new flooring, with a little furniture and maybe a wall-mounted TV, is all it takes. He'll be thrilled with the idea of another usable room (…and so will potential buyers).
The Wrap
Give him the perfect gift by talking to an authorized Garage Floor Coating flooring specialist. All you need to do is choose your price range and style and let GarageFloorCoating.com do the rest. You can find an authorized dealer or franchise near you by going to GarageFloorCoating.com.
The perfect gift is but a click away.